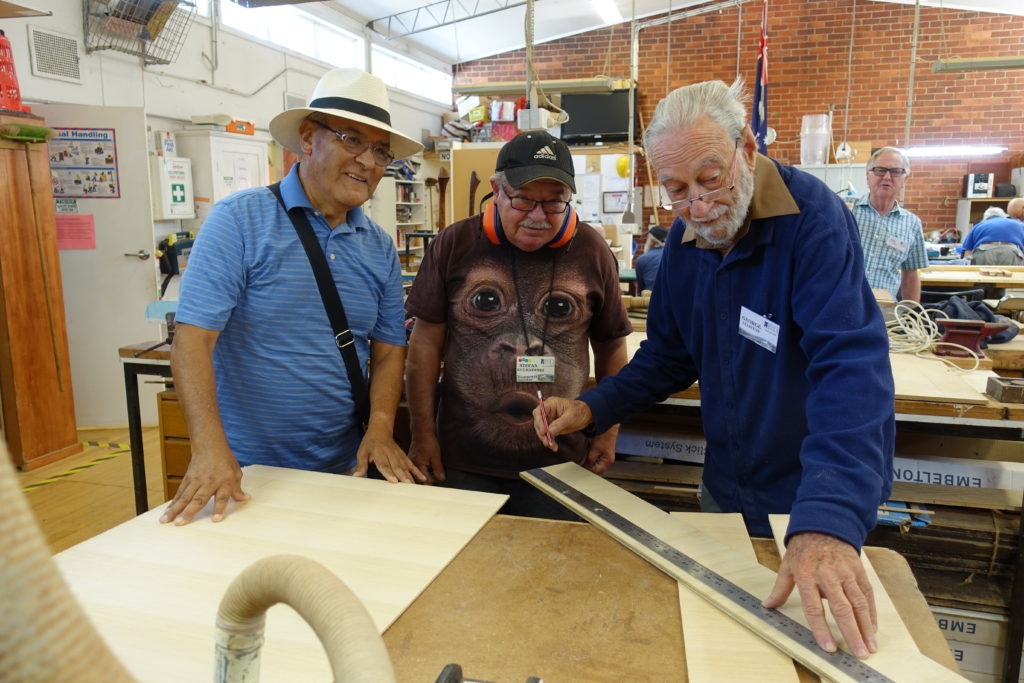 Donate Items
The Men's Shed will accept donations in kind for the use by the members, or if the shed has no current need for the items donated, these maybe made available to other men's sheds who have an unfulfilled need for such an item.
Alternatively if there is no need identified within the various men's sheds, the items donated maybe put up for sale direct to any interested members of the Monash Men's Shed for their own home use, on through EBAY or perhaps even through the Lions opportunity shop in Mt Waverley.
Donations make a significant impact to the work of the Shed and possibly to individual members and others. They will also be:
Used by the Shed for current and new community projects
Donated to the other Sheds that we support
Donated to other community groups in our support network
Donate Money
All Donations to the shed which are over $2— are tax-deductible!
There are a number of ways that you can help the Monash Men's Shed fund its valuable work.
All Donations are made to:
'Monash Men's Shed Inc."
BSB: 633 – 000
Account Number: 150346419
By Cheque
Cheques should be made payable to Monash Men's Inc. and may also be posted to Monash Men's Shed, 1/49-77 Bogong Avenue, Glen Waverley, Vic, 3150 and marked to the attention of the Accountant.
Please indicate your Name/Organisation when the funds are deposited and email the information to : accounts@monashshed.org.au
 with your personal/business details and a Tax Deductible Gift receipt will be forwarded to you.